about us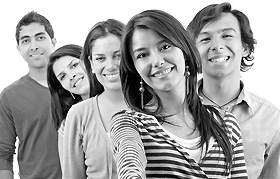 Our vehicle branding, building wrapping, vehicle stickers and fleet signage products have the flexibility to suit your changing business needs, such as rebranding or temporary branding for targeting launch events or product updating. For a fraction of the cost of other advertising media, we offer flexibility and mobility in our services.
We are distinctive among other wrapping and signage companies in that we do everything in-house, including logistics, project management, design, print

and fit all within our custom built premises. Whether it's a large fleet of 75 vehicles or just a single vehicle, digger, tank, truck or bus, we cater for all and we can brand anything, even if you don't have a few vehicles but need your message to get to millions of people why not rent a couple of Taxis from us? Take a look at our previous work to see what we could do for you, and please check out what our clients have to say about dealing with us. E-mail us for an immediate quotation or to find out how we can maximize your Advertising Euro.
Project Management
Successful vehicle branding companiesneed to do more than print decals
We know from our experience that clients need us to engage with their drivers, logistics team, marketing managers, advertising agencies and car dealers, to co-ordinate the application of decals in the most timely manner.
With every campaign being operated by a
dedicated and experienced Project Manager, we'll
take the heartache and stress from your campaign, allowing you to dedicate your resources to what
you do best.
Read more
Why Us
1
Personalized service
Most importantly, we have some of the most personalised service levels. From the moment you contact us you'll be allocated a project manager who'll oversee your fleet graphics enquiry from initial quotation right through to the final vehicle application. One point of dedicated and passionate contact throughout the life of your project.

2
Quality
We constantly invest in new technology – the nett result is that our clients enjoy the highest quality dot resolution, the most vibrant digital ink or screen printed colours, and the most efficient printing processes. We'll ensure your vehicle branding looks incredible!

3
Nationwide service
We have a team of fleet applicators and vehicle installers. Whether you have one car or a fleet of cars, trucks, pantechs or utes across the nation, we'll have team members available to wrap your decals at a time and location that suits you.
4
Warranties
As we use only the highest quality vinyls from Avery and 3M and print with the latest environmentally safer latex digital inks, we can provide warranties from either 3 years up to 5 years, depending upon your project. Our team of applicators are fully trained and work as craftsmen to ensure your decals are applied seamless across your vehicle.

5
Cost effective
With our purchasing power and use of the latest technology, we can engage the most appropriate resources to deliver cost effective price points, from one vehicle up to many thousand in your fleet.